AVN² is a one-day virtual experience designed to answer the question ''What's next for Pro AV?''. Brought to you by AVNetwork and AVNation, AVN² will bring the Pro AV community together through advanced virtual networking, future-focused education, and an exhibit hall featuring the technologies you need to do your job today and tomorrow.
Join in with your colleagues and friends at this year's AVN².
WHY ATTEND?
VIRTUAL PREVIEW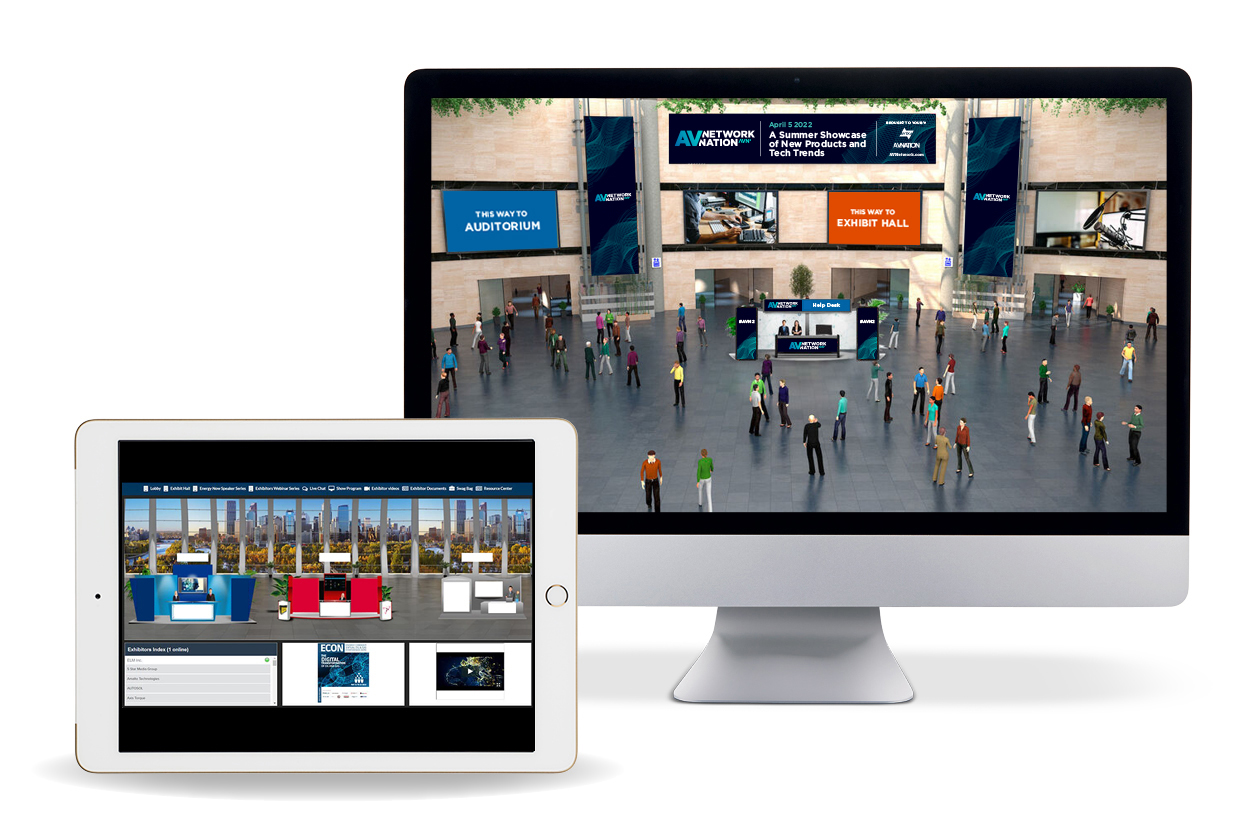 WHO ATTENDS?
AVN² is for professionals working across the pro AV ecosystem.
The event has been curated for integrators, consultants, technology and IT managers, audio visual integrators, installers, architects, technology design practitioners, technology directors, CIOs, CTOs, VPs of technology, and all staff involved in pro AV technology decisions.
SPONSORED BY